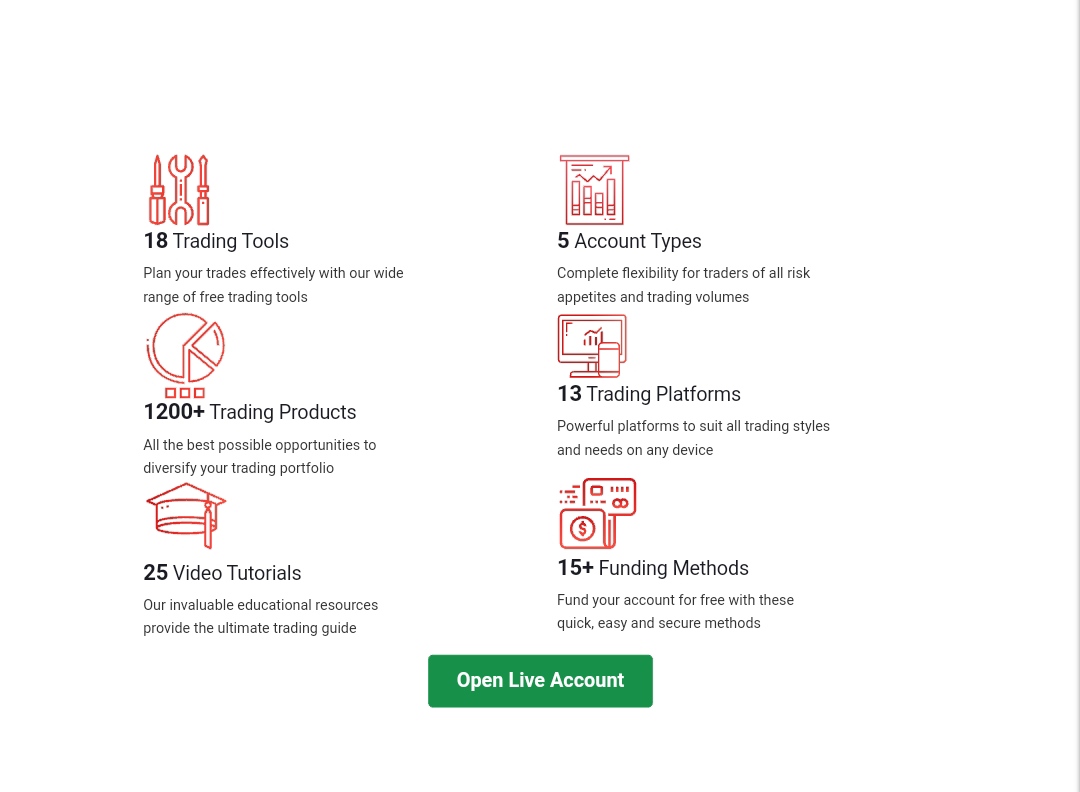 HFM is one of the leading Forex brokers in Nigeria, Ghana and many other countries of the world. In this post, we will discuss how you can create an account with HFM and access the MT4 and MT5 trading platforms.
You will also learn why HFM is the best option for Nigerian and Ghanaian traders, the types of accounts you can open on HotForex, how to use HFM on smartphones, the available withdrawal options and lots more.
Why HFM (HF Markets) for Nigerian and Ghanaian Traders?
Formerly known as HotForex, HF Markets is a broker for Forex and other tradable financial assets. This brokerage platform is highly regulated,.and it provides a secure trading environment for all its users.
When you open an account with HF Markets, you won't just be able to access the MetaTrader 4 (MT4) and MetaTrader 5 (MT5) platforms. You will also be allowed excellent trading conditions.
HFM (HF Markets) supplies traders with around 1000 trading instruments, including FX, metals, energy, stocks, indexes, and commodities. There are also up to 5 different types of accounts that the average user can choose from.
HFM (HF Markets) Connecting Nigerian and Ghanaian Traders to MT4/MT5
You can't place any real trades within the MetaTrader 4 (MT4) or MetaTrader 5 (MT5) platforms unless you open a real account with a recognized broker.
HFM is one of such brokers. As of the moment of writing this, HFM (HF Markets) is the easiest and most reliable broker that allows Nigerians and Ghanaians to trade on the MT4 and MT5 platforms.
Is it Safe to Trade on MT4/MT5 Through HF Markets in Nigeria and Ghana?
Yes, it is. This Forex brokerage platform is regulated and licensed with top-tier regulatory bodies in the UK, Cyprus, South Africa, St. Vincent and The Grenadine and Seychelles.
Lots of uses trade forex, crypto, metals, indices, shares, energies, commodities, bonds and other tradable assets on HFM. So far, no one has claimed to be defrauded by the company.
Watch: HFM (HF Markets) Account Creation & Verification Guide
Types of HFM (HF Markets) Accounts
1. Micro Account
This account type has a very affordable minimum deposit amount of $5. It has a maximum leverage of 1:1000. With a Micro HFM account, any user can access all tradable assets, including forex, crypto, shares and commodities.
This account type operates on zero commission. However, it is subject to variable spread per trade.
2. Premium Account
A Premium HFM account has a minimum deposit of $10. The maximum leverage is 1:500, which is much lower than that of a Micro account.
3. Zero Spread Account
A zero Spread account has a maximum deposit amount of $200. The only fee with this account is the volume-based commission per lot.
This type of HFM account is recommended for scalpers and high-volume traders who place many traders daily.
4. PAMM Account
An HFM PAMM account is specially made for investors and traders who want to invest their money without physically performing the trade themselves.
When you open a PAMM account with HotForex, you can invest in a Fund Manager's portfolio. But remember, the risk and reward go both ways, as someone else will be trading instead of you.
5. HFcopy Account
HFcopy is an important trading tool that allows traders to join forces by creating trading strategies as a Strategy Provider or by copying trades as a Follower.
An HFM HFcopy account is specially made for Strategy Providers (SPs) and Followers who have joined HFcopy. If you have registered an account with HFcopy, then this Hotforex account type is for you.
The minimum deposit amount is $500 for strategy providers and $100 for followers. The maximum leverage is 1:400.
How to Open an Account with HF Markets
1. Decide which account to open. There are many types of accounts above. Compare them all and then choose the type you'll like to trade with.
2. Visit the Hotforex live registration page and fill out your details. After registering your account you will need to confirm your email address. A verification link will be sent to your inbox. Click on it and follow the prompts.
3. The next step is to fill out a form with some basic KYC questions. Your HFM account will be activated after you complete this step.
4. The last step is the verification of your identity and address. You have to upload your Identity and Address Proof documents.
For your ID you can upload a scanned copy of your passport, driver's license or any other recognized ID in your country.
For proof of Address, you should submit a recent utility bill, rent bill or bank statement from within the last 6 months. After submitting these documents, HFM will verify your account within 1 – 2 working days.
How to Use HFM on Your Smartphones
If you're using an Android device, you can get the HFM app from the Google Play Store. iOS users can also download from the Apple App Store.
Key Features of the HFM (HF Markets) Mobile App
Trade CFDs on forex, commodities, stocks, bonds, ETFs and indices
Customize your trading (Amount, Lots, Units)
Deposit, withdraw and transfer between your accounts with ease
Access live rates for CFDs on forex, commodities, stocks, bonds, ETFs and indices
Set price alerts for your favourite instruments
Monitor your positions (orders, exit levels)
Optimize your trading with the use of our trading calculators
Access a comprehensive history of your trading activity
Separate history for each trade
Advanced charting functionality
Practice risk-free with a free Demo Trading Account
Receive automatic notifications on market-moving news
Get market analysis data from the point of view of our expert analysts
Deposits and Withdrawals on HFM (HF Markets)
Available Deposit Methods
1. Bank transfer
If you initiate the transfer early, the deposit can be credited to your Hotforex account on the same date. Most of the time, the money will reflect in your account within 48 hours.
2. Credit/Debit cards
The minimum deposit for debit and credit cards is $5. The maximum transaction limit for Visa cards is $10,000 and $7,500 for Mastercards.
Most of these credit card deposits will be processed and reflected in your HFM account in 10 minutes.
3. Wallets and crypto
HFM accepts deposits through cryptocurrencies like BitCoin and BitCoin Cash and through wallets like Neteller, Skrill, and Webmoney.
More than half of these transactions are processed instantly. The minimum deposit amount for wallet and crypto methods is $5.
Available Withdrawal Methods
1. Bank Withdrawal
The minimum amount you can withdraw through bank transfer is $100. All bank transfer withdrawals are processed in 1-3 working days.
2. Credit/Debit cards
The minimum amount you can withdraw through a debit or credit card is $5, and the processing time is 5-7 days. You can only choose this method if your deposit method was your card.
3. Wallets and crypto
If you withdraw through a cryptocurrency or an e-wallet, the processing time will be instant.
HF Markets Customer Support
Phone
+44-2030978571
+234 12279161
+234 12279160
Email Address
---
Disclaimer: Stocks, Crypto, Forex, NFTs and other tradable assets have high levels of risk, as your losses can exceed your initial investment. You should only trade with money you can afford to lose.
The information on this webpage is for educational purposes only and should not be treated as investment advice.
---
Now it's time to ask you some questions.
I am going to ask you 2 questions with enough time to think about each one.
Share your answers in the comment section down below and I will see how many I can correct.
If I don't get to you, please help each other around and correct each other.
Mention 3 types of HFM accounts.
What is an HFM PAMM account used for?
Proceed to the next class here>> 20 Commonly Used Trading Terms Everyone Should Know