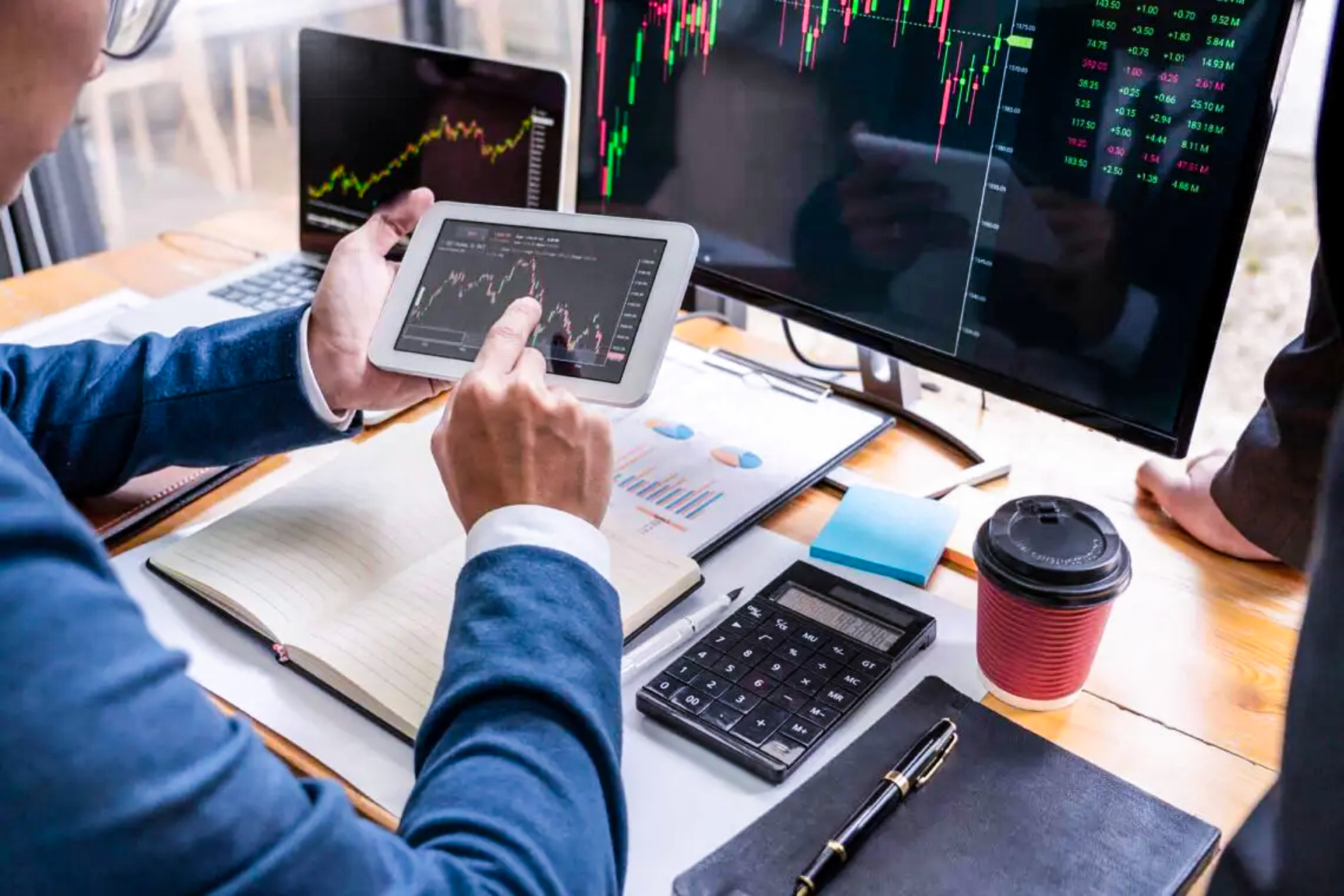 TradingView is a very valuable trading tool used by over 30 million investors and traders from all corners of the world. It can be accessed and integrated with a Global Prime account.
Global Prime is one of the best ECN brokers for digital assets in the financial markets. In this article, we have explained how to use Global Prime and TradingView side-by-side to enhance your trading and investments.
This post is specially made for Africans, but it can literally work for any trader/investor that wants to connect TradingView and Global Prime from any part of the world.
Why Global Prime For African Traders?
As of the moment of writing this, Global Prime is the only brokerage platform that can give Africans easy and direct access to TradingView. Now let's explain what Global Prime is, and how it works.
Global Prime is a broker for many tradable assets, including but not limited to Forex, crypto, stocks, commodities and bonds. It was established back in 2010 and is headquartered in Australia.
This platform has no assets of its own. However, it connects you to the financial markets and lets you trade assets with whoever user or whatever company you like.
What Is TradingView, and What Does it Do?
TradingView is a trading tool that displays the latest stock, index, Forex and bitcoin data in simpler formats. It allows users to customize technical indicators, create charts and analyze financial assets.
TradingView is also a platform where traders, investors, educators, and market professionals come together to share ideas and talk about financial instruments.
Global Prime Connecting African Traders To Tradingview
For now, Global Prime is the only brokerage platform that allows Africans to access TradingView.
This platform is free to use for all users. All you have to do is create a Global Prime account, and you're good to go.
Is it Safe to Trade on TradingView Through Global Prime in Africa?
Yes, it is. Both platforms are used by millions of investors, traders and key personnel involved with the financial markets. So far so good, no user has complained about losing his/her money to Global Prime.
The same goes for TradingView. It doesn't compromise your trading activity or sell your data. It only enhances your trading process with a real-time overview of what's happening in the markets.
How to Trade on TradingView in Africa
To trade on TradingView in Africa, you have to first create an account with Global Prime. You can do that by following the steps below.
1. Visit the Global Prime Registration Page here or download the mobile app.
2. On the next page, click on "Start Application."
3. Pick any of the available trading currencies. Select your country of residence and your leverage. Once you're done press the "Continue" button.
4. On the next page, provide your full name and email address. You should also come up with a secure password for your Global Prime account.
5. Click on the "Continue" button and follow the prompts.
How to connect your Global Prime account to TradingView
Now that you have a Global Prime account, you can connect to TradingView whenever you like. To do that, you have to go through Global Prime's TraderEvolution platform.
1. From your Global Prime dashboard, navigate to the "Accounts Tab."
2. Create a TraderEvolution account and then select Global Prime as the broker. You will be able to use the TraderEvolution user login details to connect your accounts from TradingView.
3. Now visit TradingView here and create an account. If you already have an account, you can log in to your dashboard.
4. Go to the Chart page and load your favourite trading asset to view its current performance. For example, let's try indices.
5. Alternatively, you can navigate to the "Trading Panel" and click on the "…" icon. That will display all the available brokers in the menu bar.
6. Locate Global Prime among the options, click on "Connect" and log in using your TraderEvolution login details. Welcome to TradingView.
What Assets Can Africans Trade on Global Prime?
1. Forex (Around 50 currency pairs).
2. Cryptocurrencies (Bitcoin, Bitcoin Cash, Ethereum, Litecoin, and Ripple)
3. Commodities. This includes high-value metals like gold and silver and energy commodities like natural gas and oil.
4. Indices (with tight spreads and great execution).
5. Share CFDs. Africans can trade more than 100 CFDs on the New York Stock Exchange (NYSE) and NASDAQ. They can be accessed through Global Prime's TraderEvolution.
6. Bonds. Africans can trade government bonds from the US, UK, Europe, and Japan on the Global Prime platform.
Global Prime Customer Support
Phone Support
+61 (2) 8379 3622
+61 (2) 8379 3622
Email
Support: Support@globalprime.com
Account and payment enquiries: Accounts@globalprime.com
Physical Office Address (Australia)
Global Prime PTY Ltd (ABN 74 146 086 017), Suite 504, 35 Grafton Street, Bondi Junction, Australia.
---
Disclaimer: Stocks, Crypto, Forex, NFTs and other tradable assets have high levels of risk, as your losses can exceed your initial investment. You should only trade with money you can afford to lose.
The information on this webpage is for educational purposes only and should not be treated as investment advice.
---
Now it's time to ask you some questions.
I am going to ask you 2 questions with enough time to think about each one.
Share your answers in the comment section down below and I will see how many I can correct.
If I don't get to you, please help each other around and correct each other.
Mention 2 things we can do on TradingView.
Aside from Forex and crypto, what other financial asset(s) can be traded on Global Prime?
Proceed to the next class here>> How To Deposit on Global Prime Trading Account – A Step-by-step Guide